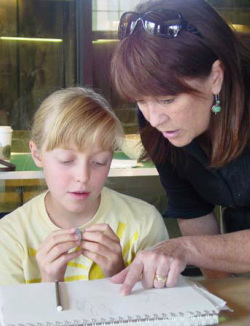 Danna Clark Tullis, Instructor and Entrepreneur Success Coach
"Learning to draw and paint from a mentor while I was in high school set my life's course as a Creative Professional. Min King was a very caring instructor and gave me the love of teaching." Tullis
has taught drawing and painting in Michigan and Colorado schools, started a community after school program that grew to include adults, and tutors art privately. She has taught drawing and painting for kids and adults in both Michigan and Colorado, and most recently in Salida, Breckenridge, Denver, Lafayette, Aurora, Longmont, Thornton and Boulder, Colorado.
Danna's first professional services business was Garden Level Studios (1978-2001). She transitioned her graphic design, portrait and commissioned paintings business to an interior design and specialty mural painting business, Highlights Interiors (2002-2009). Experience
includes illustrations for 5 published books; catalog illustrations, business branding, portrait painting, residential & commercial murals, interior design and remodeling, specialty surfaces, drawing and painting instruction to all ages. In 2015 she introduced The Creative's Best Friend, and is mentoring entrepreneurs who are starting a creative based business.
thecreativesbestfriend.com
Danna owns Colorado Event Design and produces fine art & music festivals in Colorado: Salida, Parker, Colorado Springs, Longmont and Denver.
coloradoeventsandfestivals.com
---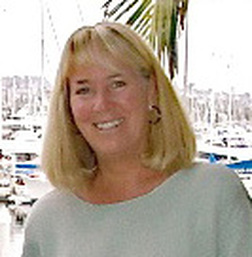 Paula Bradley, The Creative Edge Education Enrichment Consultant
Paula is an Executive Leadership Coach, Educational Consultant and a Training Associate for Thinking Collaborative. With twenty-eight years of experience in Colorado's largest school district, Jefferson County Public Schools, she brings a broad range of skills and perspectives to the work she does with schools. Through classroom teaching, the principalship and central administrative roles including director of English language arts, staff development and the Division of Instruction she has developed a deep understanding of the challenges educators face and the issues of large system organizational development.
Paula's vision of education is that every person is given the opportunities and support they need to reach their full potential. "The Creative Edge is one example of how both adults and children can expand and enrich their learning through a variety of learning domains."

---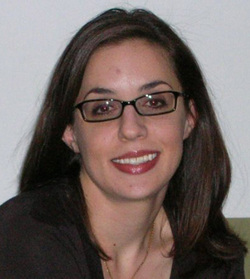 Kate Stecklein, The Creative Edge Latino Education Consultant
"I am proud to be a Colorado native and graduate of Metropolitan State University of Denver (Go Roadrunners! Beep-Beep!). Growing up I always envisioned myself as a teacher of disadvantaged youth."
Working her way through college taught Kate the value of hard work and a good work ethic. With the desire to introduce kids to other cultures and languages, she majored in Spanish, which provided her with the opportunity to study abroad in Guadalajara, Mexico. Kate has taught Spanish and English to speakers of other languages for underprivileged high school students for over 6 years in Denver Public Schools,
Kate's core belief is that everyone has a responsibility to make the world a better place by giving from our strengths. "Life is a journey of discovering who we are, loving ourselves and learning how to be the best version of ourselves possible." She lends her vision and strength of purpose to developing The Creative Edge and is a Festival Guest Services Manager for Colorado Event Design.
---